Speaker
Nicolai Ellitsgaard
Chef at the Under* restaurant (Lindesnes, Norway)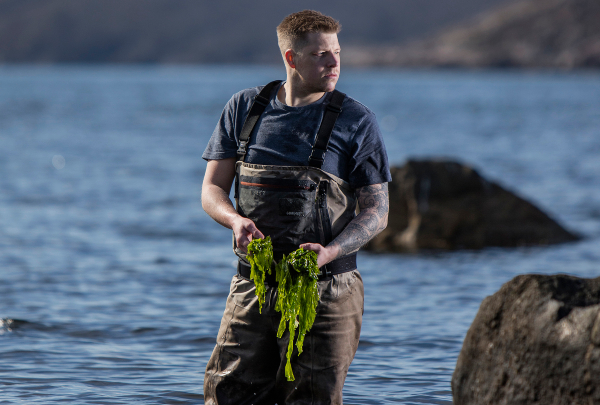 He runs a Michelin-starred restaurant in a submarine, where he cooks up excellent recipes with algae and species from the coasts of Norway.
Nicolai Ellitsgaard works as chef at the Michelin-starred restaurant Under, in a submarine specially built in the fishing village Baly in Lindesnes, Norway. This Dane has developed a fascination with algae in recent years, and is still finding new cookable species and more possibilities and techniques to dive even deeper into the world of algae.
Ellitsgaard wants to showcase the huge diversity of species on the coasts of Norway, featuring unused crustaceans, molluscs and fish normally considered purposeless. And, of course, his biggest passion, algae, the "sea's vegetables".
Nicolai Ellitsgaard